Call Elander Mechanical, Inc. today at 952-445-4692 and get the kind of high-quality, trustworthy Shakopee, MN plumbing and HVAC service that you can count on. We offer speedy, dependable service at fair and affordable prices because we believe that you should never have to compromise on quality. Want to see how we can help you be prepared for any unexpected issues? Just check out our preventative maintenance plan by clicking here.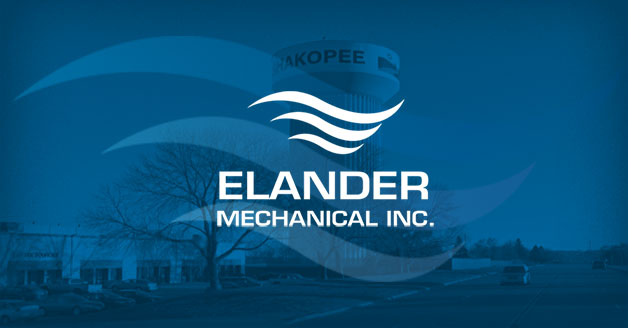 There's no plumbing or HVAC issue too big or too small for the specialists at Elander Mechanical, Inc. From AC and heating issues to backflow testing and certification, and even locating the source of a leak in your plumbing system, we're always ready to assist you.
Want to know what our customers in and around Shakopee, MN are saying about our work? Just click here to check out reviews page and see the positive feedback that our satisfied customers leave for us.
Our Service Areas
A local company with over three decades of experience, Elander Mechanical, Inc. is pleased to be able to provide our excellent plumbing services to these amazing communities:
Certified Technicians You Can Trust
You can have added peace of mind when you work with the plumbing and HVAC technicians at Elander Mechanical, Inc. because we always make sure they're prepared for whatever may come their way. By only working with the most trained and experienced specialists we can find, we're able to provide the kind of professional service that has kept us in business since 1982.
Our founder, Thomas Elander, was so dedicated to ensuring that his company continually provided the very best in plumbing, heating, and cooling service to his valued friends and customers in and around Shakopee, MN that he registered his last name as part of the company name. That way, he had an intensely personal and common link to the kind of image that his company would come to embody.
Today, more than 30 years later, we take that pledge seriously, and continue to provide the highest level of technical service and customer service for all of our customers. We know that dealing with household or commercial HVAC and plumbing issues is stressful and unpleasant and that our role is to help you solve them as quickly as possible while providing the highest level of service available in the state.
Give us a call at 952-445-4692 today to find out how our technicians can help you with your plumbing or HVAC issue in Shakopee, MN.