Find reliable, professional Maple Grove, MN plumbing and water heater services by calling the plumbing experts at Elander Mechanical, Inc. at 952-445-4692 today. There's no need to worry about repairs that show up unexpectedly anymore. Click here to learn more about our preventative maintenance plan.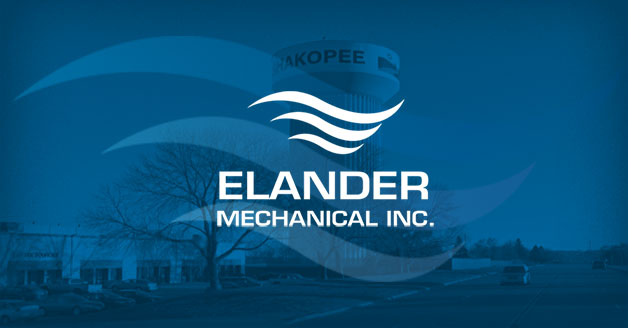 Whether it's helping our customers find a hidden water leak, fix a broken water heater or provide emergency assistance for an issue like a burst pipe, the plumbing technicians at Elander Mechanical, Inc. are always dedicated to providing you with service you can trust and prices you can afford.
We offer a wide variety of high-quality plumbing services to our friends and neighbors in Maple Grove because we believe that you should never have to worry about contacting a technician who can't service all of your plumbing needs. By providing a wide variety of services at competitive prices, we've been able to help the homes and businesses in Maple Grove, MN keep their pipes flowing for 30+ years. Click here to visit our reviews page to see what they have to say about the quality of our work.
Get Expert Plumbing Services Available in Maple Grove
Did you know that Elander Mechanical, Inc. has been providing outstanding plumbing repairs, installation, and maintenance services to our friends, neighbors and satisfied customers in Maple Grove, MN since 1982?
The combination of our skills, expertise, attention to detail, and our wide selection of services keep our loyal customers calling us whenever they experience a plumbing issue.
Take a look at the list of professional plumbing services available in Maple Grove and give us a call at 952-445-4692 today:
Risks of DIY Gas Line Repair
There's no arguing the fact the DIY approach has moved into virtually every part of home repair and improvement, but one area it should never infiltrate is gas line repair and installation. By trying to diagnose or fix a faulty gas line on your property, not only will you risk the lives of everyone in your home, but also the lives of your neighbors. If you ever notice a foul, rotten egg smell in your house or around your property, or hear a hissing sound close to a gas line, leave the area immediately and call for professional help
Your subscription is not active
Please visit the admin site to re-activate your subscription
Get all the plumbing needs of your Maple Grove home or business looked after when you trust the plumbing professionals at Elander Mechanical, Inc. Peace of mind is just a phone call away at 952-445-4692.