Rest easy knowing that you can call 952-445-4692 day or night for all your Shakopee emergency plumbing services. We're always ready to help solve your issue. Not only do we offer 24-hour service, but we also offer a preventative maintenance plan. Click here to learn more.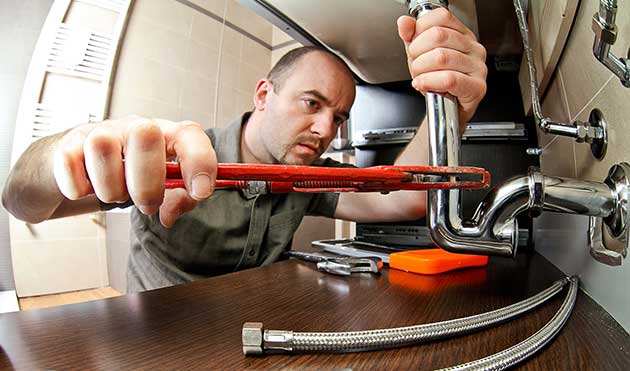 A plumbing emergency, such as a burst pipe, can cause a significant amount of damage in a short amount of time, and can happen at any time of day. That's why the professionals at Elander Mechanical, Inc. are available day or night to assist you with whatever plumbing emergency you may be experiencing.
The technicians at Elander Mechanical, Inc. have been providing outstanding plumbing services to the communities in and around Shakopee, MN for over 30 years, which means you can rest easier knowing you have an expert with more than three decades of experience arriving at your doorstep in an "Elander Mechanical, Inc." uniform. Visit our reviews page and see how we've helped past customers keep their pipes from overflowing and their drains from clogging.
Are you Experiencing a Burst Pipe Emergency?
Burst pipes, which can occur suddenly and for a wide variety of reasons, usually catch our customers off guard. In these circumstances, it's important to act as quickly as possible because burst pipes are considered a plumbing emergency. This is because a single fracture in your pipes can leak hundreds of gallons of water into your home in no time at all, leading to extensive damage and costly repairs.
In many cases, it is not possible to tell if you are at risk of a burst pipe without a professional inspection, but below are a few reasons why these common plumbing emergencies occur:
Old, worn-out pipes
Untreated clogs that cause pressure to build up, leading to the burst pipe
Extreme weather
External factors (e.g., while renovating or landscaping)
What Should You Do Before Your Plumbing Technician Arrives?
If you are currently dealing with a burst pipe emergency, the first thing to do after calling a technician from Elander Mechanical, Inc. is to turn off the water supply to the affected area by closing your main water valve until we arrive. That way, you can avoid further damage in your home and minimize the spread of water until the issue can be resolved.
Let's Work Together
You can always count on Elander Mechanical, Inc. to provide you with 24-hour emergency service at fair, competitive prices. We never want you to have to worry about who to call when you're in a stressful situation, which is why we work hard to offer the best, most trustworthy emergency plumbing services in the area.
Experience the quality workmanship and exceptional customer service that have kept us in business for over three decades. Call Elander Mechanical, Inc. at 952-445-4692 today for fast solutions to your plumbing emergencies in Shakopee, MN.