Don't try to DIY your plumbing! Get expert skill and service by calling Elander Mechanical, Inc. at 952-445-4692 for all your Shakopee, MN kitchen plumbing services. Do you want to prevent future problems? See our preventative maintenance plan so that you're not caught off guard!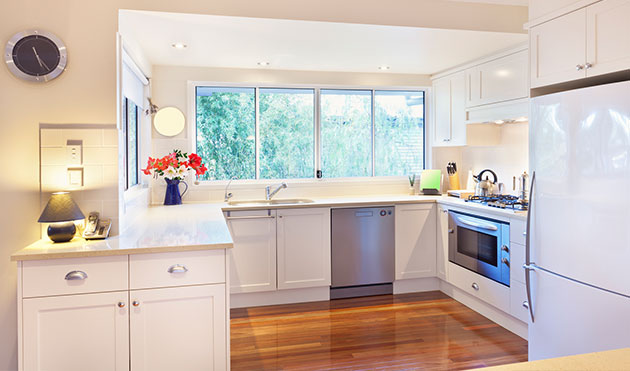 Your kitchen is one of the most significant and heavily used areas of your home: it's where you prepare your meals, connect with friends and family about your day, and entertain guests when they come over for the holidays and during special occasions like birthdays and anniversaries. Truly, the kitchen is the "heart" of your home, so why wouldn't you want to make sure that your kitchen plumbing is installed and maintained by a professional plumbing technician who can ensure that it is always working properly?
The plumbing specialists at Elander Mechanical, Inc. are always available to assist you with whatever kitchen plumbing service you need: from repairing and replacing old pipes to solving minor leaks, you can always count on us! Discover why so many of your friends and colleagues in Shakopee, MN have given the "hearts" of their homes to us when you visit our reviews page.
Get Expert Faucet Plumbing
Is the sound of your leaky faucet driving you crazy? The sound of dripping water can not only be distracting, but it can also cause your water bill to skyrocket as a result.
For fast and reliable faucet plumbing, give the technicians at Elander Mechanical, Inc. We'll make sure that your faucet is working correctly, stop any leaks, and do a thorough inspection to see if there's a larger issue which may be causing the problem.
Sink Plumbing Services
Your kitchen sink is an incredibly important part of your kitchen: it's where you wash your produce, clean your dishes, get a reliable water supply and more. When your sink starts acting up and you suspect there may be a problem with your plumbing, Elander Mechanical, Inc. is always available to help.
Garbage Disposal Services
A garbage disposal unit also referred to in some areas as a "garburator" is a unit which is installed in your sink and designed to break down bits of food so that they can be washed down your pipes without the worry of clogs and blockages forming.
If you don't have a garbage disposal unit but are interested in how installing one can benefit you and your home, our technicians are always happy to meet with you to handle installation services, as well.
No matter what kind of plumbing issue you may be experiencing in your Shakopee home or business, the professional plumbing specialists at Elander Mechanical, Inc. are here to help. Call us at 952-445-4692 today for reliable service you can count on.