Enjoy professional Shakopee burst pipe repair services by calling Elander Mechanical, Inc. at 952-445-4692 today. We provide the best solutions at fair prices. To find out how you can prevent more issues from happening, see our preventative maintenance plan by clicking here.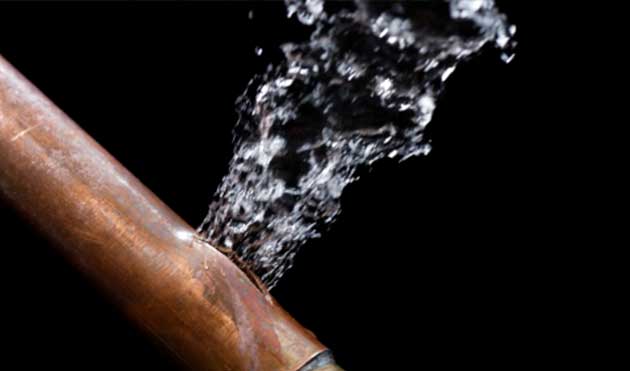 Dealing with a burst pipe emergency is already stressful without having to worry about who to call for immediate help. When you contact the professional plumbers at Elander Mechanical, Inc., you can breathe a little easier knowing that you have a qualified and insured Shakopee, MN burst pipe repair expert on your side. See how we've helped homeowners just like you resolve their plumbing emergencies by clicking here to visit our reviews page.
What Causes Burst Pipes?
Your pipes can burst for a wide variety of reasons:
Corrosion in older, outdated materials
Freezing temperatures and extreme weather
Construction or renovation work that puts pressure on the pipes
Tree root invasion
In Minnesota, one of the main reasons for burst pipes is due to frigid winter temperatures. What we can do is help you make sure your pipes are properly insulated so you don't have to worry about an emergency in the middle of the night.
Why are Burst Pipes Considered Emergencies?
A burst pipe can quickly cause flooding in your home. Water can spread across your walls, floors, ceiling, and even across entire sections of your home, causing excessive amounts of damage in very little time. Not only can a burst pipe cause damage to your furniture, books, and electrical appliances, it can also cause mold, rot, and mildew to develop inside your walls or ceiling without your knowledge.
Because of the great potential for property damage, injuries, and harmful bacterial growth, burst pipes are considered plumbing emergencies. A burst pipe requires a trained and professional approach during the diagnosis and repair stage to ensure that the damage is kept to a minimum and that all health and safety issues have been avoided.
At Elander Mechanical, Inc., we have spent over three decades dedicating ourselves to making sure that all of the homes in and around Shakopee, MN get their burst pipe problems resolved quickly and efficiently. Give us a call today at 952-445-4692 and we will send one of our emergency technicians to your home to provide you with the solution you need.