Are you having pesky recurring plumbing problems? Not anymore! Call 952-445-4692 for the best New Brighton plumbing and water heater service available. Click here to learn more about our preventative maintenance plan, and don't get caught unaware again.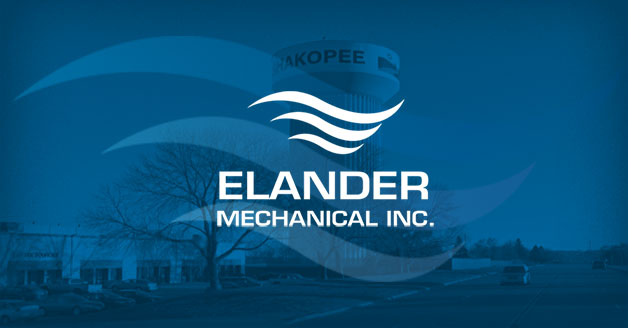 What may start off as a small plumbing issue can quickly escalate to a full-blown emergency, which is why we offer a variety of repair, servicing, and maintenance services to the residents and businesses in New Brighton, MN. See how we've helped your friends and neighbors by visiting our reviews page when you click here.
Get Exceptional Plumbing Service in New Brighton
At Elander Mechanical, Inc., we are always prepared to help you make the right choice; whether that means installing a new fixture in your bathroom, repairing a gas line or installing a water softener. We are always ready to help with a wide variety of services at competitive prices.
We know that providing consistent, reliable plumbing service to all of our customers is how we've managed to stay in business successfully for over three decades, which is why we work hard always to provide the highest level of repair, maintenance, and installation service when you need it the most. Plumbing issues are never planned, but it's crucial to have a plumber you can trust to come in and take control of the situation when necessary.
Below is a list of our plumbing services available in New Brighton. Take a look and then give us a call at 952-445-4692 to book your appointment:
Does Your Water Heater Need Repairs?
Have you been having issues with your water heater? Don't panic! In the vast majority of cases, a water heater doesn't require a full replacement and can be repaired by calling in a plumbing specialist.
How can you tell when it's time to get your unit serviced? Take a look at our list of signs below and see if any of the following sound familiar. If they do, it's time to bring in a plumbing specialist from Elander Mechanical, Inc.
You turn on your hot faucets, and no hot water comes out
Your supply of hot water is intermittent at best
There's water on the floor around your water heater
Your heater is more than 10 years old
Your subscription is not active
Please visit the admin site to re-activate your subscription
Depend on the plumbing specialists at Elander Mechanical, Inc. to help you with all of your plumbing repair and installation needs in New Brighton, MN. The right choice is just a phone call away, so call 952-445-4692 today.