Chanhassen Heating & Cooling
Get the best Chanhassen, MN AC, heating repair and installation services when you contact Elander Mechanical, Inc. at 952-445-4692. Professional solutions are just a phone call away. We offer a preventative maintenance plan to help you be prepared for any unexpected issures. Click here to learn more.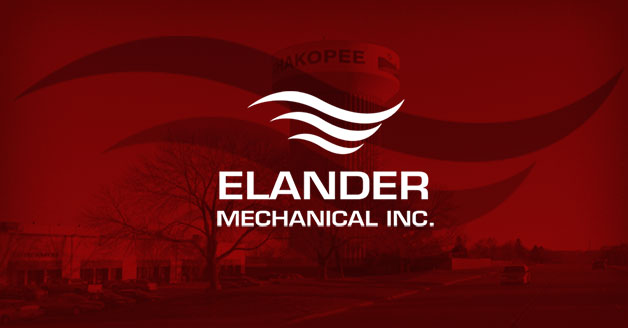 Our highly knowledgeable technicians are always available and ready to help you diagnose, solve, and prevent any issues you may be experiencing with the heating or cooling system in your home or business.
Elander Mechanical, Inc. has over 30 years of experience solving the heating and cooling issues in and around Chanhassen, MN. This means you can always count on a qualified specialist to arrive at your door with the equipment, skills, and hands-on knowledge to solve your HVAC problems the first time around. Take a look at our reviews page to see how we have helped our customers maintain their indoor comfort levels year-round.
Professional HVAC Services in Chanhassen
We know how hard it is to deal with a broken heating or cooling system. That's why we offer full-service HVAC solutions designed to meet your specific needs–so you never have to worry about struggling with your heater or AC problem alone.
Some of the services we offer our customers in Chanhassen:
Heating:
Cooling:
Air Quality Services:
Does Your Cooling System Need Repair?
If you've noticed that your air conditioning unit hasn't been working as efficiently as it used to, it may be time to call in a professional from Elander Mechanical, Inc. who can help you determine the cause of the issue and perform the necessary repairs to get it functioning properly again.
Give us a call for an evaluation if any of the following issues associated with a malfunctioning cooling system sound familiar:
Your air conditioning unit is running inconsistently
Your evaporator coils are frozen
Warm air is coming out of your vents instead of cool air
Dust is coming out of your vents when your air conditioning is on
The technicians at Elander Mechanical, Inc. are dedicated to helping the residents and businesses in Chanhassen solve all of their heating and cooling problems properly the first time, so give us a call today at 952-445-4692 to schedule your next service.