Rosemount Heating & Cooling
Keep your mind at ease by calling 952-445-4692 and get fast, reliable Rosemount heating, AC repair and installation services that you can always count on. You can always rely on us to provide you with the highest level of heating and cooling service around. Just take a look at our preventative maintenance plan and find out how we can help you.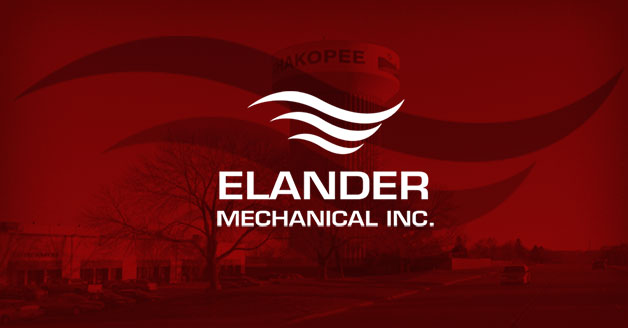 Elander Mechanical, Inc. has over three decades of experience keeping the homes and businesses in Rosemount comfortable; whether that means making sure your rooms are cool enough in the summer, or that the heat is distributed evenly throughout your home in those cold winter months.
Have you noticed that certain areas of your home or business are never the same temperature as other rooms or corners? Do you have an area of your home which is not connected to your ventilation system, but needs heating up or cooling down? Whatever your issue, Elander Mechanical, Inc. is here to help you solve it. Visit our reviews page and discover how we've helped countless homeowners in Rosemount, MN just like you keep their homes comfortable by increasing the quality of their indoor air.
Get Professional Heating and Cooling in Rosemount
Trust the decades of experience that the technicians at Elander Mechanical, Inc. bring to every visit when you work with us to solve all of your heating and cooling needs. From air quality control, to help repairing your air conditioning unit, to installing a brand-new radiant heat system to keep your toes warm during the winter, you can always count on us to provide the best service in Rosemount.
Take a look at our list of heating and cooling services and give us a call:
Heating:
Cooling:
Air Quality Services:
How Elander Mechanical, Inc. Can Help You
Our technicians are always ready to take your call and arrive at your door as soon as possible. We don't believe that you should have to wait weeks to solve your heating or cooling problem, which is why we work hard to offer speedy, professional service that you can set your watch to.
We will help you determine the cause of your heating or cooling issue and will provide you with alternatives and solutions which take your air quality and financial needs into consideration, and we will never start working without discussing it with you first.
Elander Mechanical, Inc. is dedicated to keeping the residents and businesses of Rosemount, MN comfortable when you need it the most. Give us a call at 952-445-4692 today and schedule an appointment with a qualified technician who is ready to help you!