Are you having issues with the quality of the plumbing system in your home or business? Then it's time to call 952-445-4692 for Woodbury, MN plumbing services. Make sure to learn how you can be prepared for unexpected repairs by clicking here to find out about our preventative maintenance plan.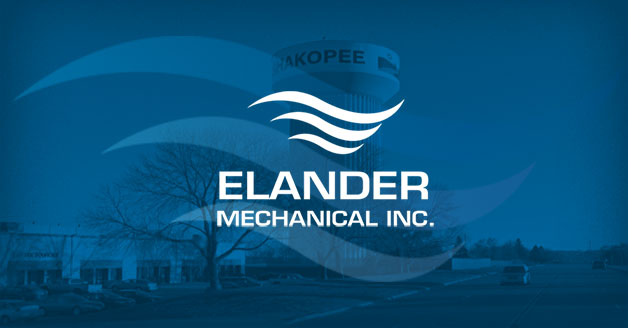 Dealing with a plumbing issue of any size is a stressful experience, which is why at Elander Mechanical, Inc. we do everything we can to help you navigate this difficult period. We want to help you find a solution that works for you, and is affordable while still maintaining the kind of high-quality workmanship which has kept us in business for over three decades.
The expert plumbing specialists at Elander Mechanical, Inc. are ready to help you solve whatever plumbing issue you may be facing: from the smallest leak, to gas line repair, to backflow testing and certification, we're your one-stop shop for all your plumbing needs in Woodbury. See how we've helped your friends and neighbors solve their plumbing problems by visiting our reviews page.
Get Reliable Plumbing Services in Woodbury
What does it mean to be in business servicing the homes and businesses in Woodbury with exceptional plumbing service since 1982? It means that we can proudly stand behind the tried and tested quality of our workmanship and that we can confidently offer a wide array of plumbing services with a 100% satisfaction guarantee with every visit.
The plumbing specialists at Elander Mechanical, Inc. are always happy to assist you with solving whatever plumbing issue you may have. This includes performing backflow testing to keep your water safe, maintaining your sump pump to keep your property from flooding, and even advising on whether a tankless water heater may be a great modern alternative for your home
Take a look at our services available in Woodbury, MN and give us a call today:
We Offer Emergency Plumbing Services
Plumbing emergencies can happen anytime, day or night, and with that in mind, the technicians at Elander Mechanical, Inc. are "always on" to assist you. We know that plumbing emergencies don't wait, and neither should you. When you make the call, we will send one of our experienced, licensed plumbers to provide a solution right away.
Your subscription is not active
Please visit the admin site to re-activate your subscription
When you call 952-445-4692, you can rest easy knowing that you have 30+ years of experience providing exceptional plumbing service to the residents of Woodbury on your side. At Elander Mechanical, Inc., we're always ready to help.