Keep your pipes flowing like new again with reliable Chanhassen plumbing services from Elander Mechanical, Inc. Call us today at 952-445-4692 to book your next service. Click here to access our preventative maintenance plan, and see how we can help you.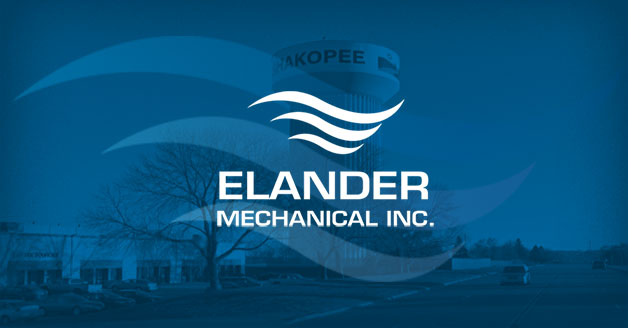 Our expert technicians are always ready to help you solve all of your plumbing needs in Chanhassen, from burst pipe emergencies to detecting water leaks to fixing your water heater. You can always count on us to provide the highest level of service at the most competitive prices.
We know that plumbing issues never happen when you are prepared to deal with them, which is why we are always ready to provide you with the solutions you need. Not only will we work with you to diagnose and solve your issue, but we will also help you develop a plan for maintenance and prevention to keep it from happening again. See what our past customers have said about their experience working with us by visiting our reviews page.
Plumbing Services Available in Chanhassen
At Elander Mechanical, Inc., we are proud to keep the plumbing in many of the homes and businesses in our area running problem-free. Below is a list of plumbing services we offer our valued customers in Chanhassen, MN:
The Appeal of Tankless Water Heaters
One of the main issues homeowners have with traditional tank water heaters is running out of hot water when they need it. Whether it's for bathing, washing dishes or doing laundry, an empty tank means you have to wait.
The modern solution to this problem is to have a tankless water heater installed. A tankless unit is connected directly to the plumbing system, so there is no need for a tank, and you can enjoy hot water whenever you need it.
You will also realize significant cost savings with a tankless water heater because it only heats the water when you need it. This means you won't have to pay for water to stay hot inside a tank all day when no one is using it. Some homeowners also appreciate the extra space in their basement; with no heavy tank in the way, the tankless water heater is a sleek unit that is simply mounted on the wall, leaving you with more space and less clutter.
Your subscription is not active
Please visit the admin site to re-activate your subscription
For the most reliable plumbing service available in Chanhassen, MN, give the experts at Elander Mechanical, Inc. a call today at 952-445-4692. We will send one of our trusted technicians to your home to provide you with the plumbing solutions you need.