Get the most reliable Eagan heating and cooling solutions when you call 952-445-4692. Elander Mechanical, Inc. offers exceptional service at fair prices, so contact us today. Click here and find out how you can be ready for unexpected repairs by finding out more about our preventative maintenance plan.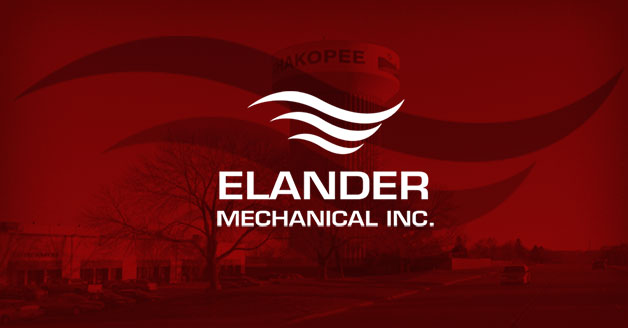 The expert heating and cooling technicians at Elander Mechanical, Inc. are always ready day or night to solve all of your heating and cooling issues. From air conditioner repairs, to heater maintenance, and even radiant heating service, you can always count on us to provide expert advice, hands-on knowledge and skill, and the most up-to-date equipment to assist you.
A properly functioning heating and cooling system ensures that you are always comfortable in your home or business. At Elander Mechanical, Inc., we're dedicated to providing the kind of high-quality service at competitive prices which keeps our customers coming back for years to come. See what our satisfied customers have to say about the quality of our work by visiting our reviews page, then pick up the phone and see for yourself!
Our Heating, AC Repair and Installation Services Available in Eagan, MN
Staying in business for over three decades means that we've learned a thing or two about what kinds of services and skills are required to keep the homes and businesses in and around Eagan comfortable and satisfied with the quality of their indoor air.
Some of the services we offer you, your friends, and neighbors in Eagan, MN are:
Heating:
Cooling:
Air Quality Services:
Ongoing Service You Can Count On
Scheduling regular service and maintenance doesn't just help your heating and cooling system last longer and work more efficiently. It also helps keep you safe and healthy. Properly functioning systems mean fewer irritants such as bacteria, dirt, dander and viruses are present in the air that you breathe.
Our technicians are always happy to schedule regular servicing and maintenance of your furnace, heater, and cooling equipment (including your air conditioning unit, air handler, and even ductless mini split AC systems). No matter what your issue, you can count on a trained expert from Elander Mechanical, Inc. to arrive at your doorstep with a solution and a friendly, professional attitude.
Make sure the quality of your indoor air is as close to perfect as can be. Give the professional heating and cooling specialists at Elander Mechanical, Inc. a call at 952-445-4692. We are proud to offer the most dependable HVAC services in Eagan, MN.