Woodbury Heating & Cooling
Count on the highest-quality Woodbury, MN heating and AC repair and installation services from Elander Mechanical, Inc. to keep you comfortable. Call 952-445-4692 today. Take advantage of our preventative maintenance plan by visiting this page today.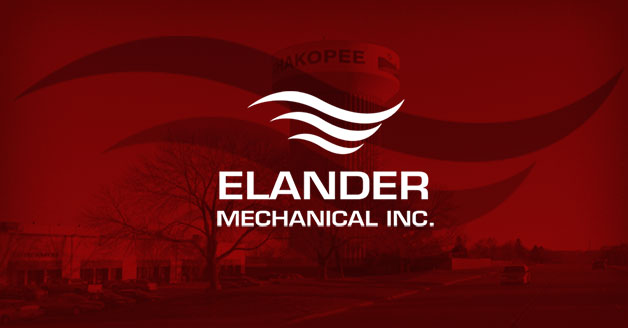 You can always count on the technicians from Elander Mechanical, Inc. to be prepared with the skill, training, and proper equipment to help you determine the source of your heating or cooling issue, and to help you take steps to solve it and prevent it from happening again. We offer fast, dependable service for everything from a dirty air filter to a complete furnace breakdown in the middle of winter, and all at competitive prices to help you make the right choice every time you need an HVAC specialist.
With over three decades of experience providing the homes and businesses in and around Woodbury with excellent and dependable heating and cooling repair and installation service, we've had more than our fair share of positive reviews. Be sure to see what our satisfied customers are saying by visiting our reviews page.
Woodbury Heating, AC Repair and Installation Services You Can Count On
With 30+ years of experience keeping the homes and businesses in Woodbury, MN comfortable and filled with the cleanest air we can, you can count on us to provide you with speedy, dependable service. We offer expert installation and repairs, and ongoing service and checkups to keep your system running as efficiently as possible.
Take a look at our list of services below and then give us a call for professional HVAC service without the hefty price tag:
Heating:
Cooling:
Air Quality Services:
Does Your Cooling System Need Repairs?
If you have noticed that your air conditioning unit isn't running as efficiently as it once did, then it's time to call in a cooling specialist from Elander Mechanical, Inc. for an in-depth inspection.
Some ways that we can help you control the temperature and quality of your cooling system are:
AC running inconsistently
Frozen evaporator coils
Warm air coming out instead of cool air
Dust coming out of the vents when the AC is on
Call Elander Mechanical, Inc. today at 952-445-4692 and get dependable heating and cooling service to keep your Woodbury home or business comfortable when you need it the most. We will set up an appointment for one of our experts to come out and provide you with the solution you need.