Do you need professional Eagan, MN plumbing services for your home or business? Call 952-445-4692 today for fast, dependable solutions you can trust. We offer a preventative maintenance plan, so be sure to visit this page to discover how you can be prepared.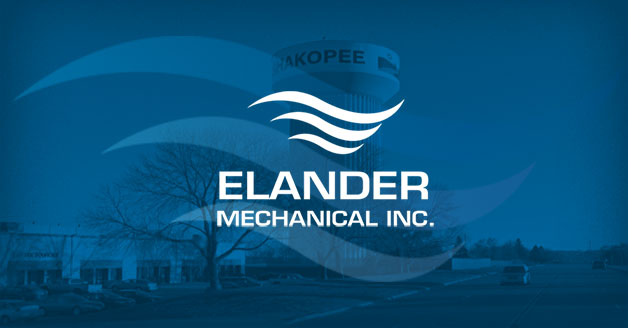 When you call Elander Mechanical, Inc., you can be confident that you're getting the best plumbing services in Eagan, MN. All of our skilled technicians are fully equipped, licensed, and certified to help you solve any plumbing issue. From gas line problems to burst pipe emergencies to installing a new tankless water heater, you can always rely on us to provide the best service at fair, competitive prices.
Many homeowners are tempted to ignore common plumbing issues or otherwise attempt a DIY repair because they are worried about the cost of calling in a plumber. Unfortunately, trying to save money often puts a strain on your plumbing system, or else leads to much more costly, large-scale issues such as burst pipe emergencies. That's why Elander Mechanical, Inc. works hard to provide ongoing, quality plumbing service to all of our customers, so you never have to worry about the state of your plumbing system. See how we've helped other homeowners in your area by clicking here to read our latest customer reviews.
Get Professional Plumbing Services in Eagan
Your neighbors have trusted us with their plumbing needs since 1982. With three decades of experience, we have the skill and knowledge to tackle any plumbing challenge you may have.
Below is a list of plumbing services we offer our valued customers:
Let Us Help You
Elander Mechanical, Inc. is always prepared to assist you with any plumbing issue you may be facing.
From large-scale emergencies such as burst pipes to hidden water leaks, advice on repiping, or help planning your dream kitchen, there's no plumbing job too big or small for the professional plumbing specialists at Elander Mechanical, Inc. We're dedicated to keeping your pipes flowing efficiently year-round.
Your subscription is not active
Please visit the admin site to re-activate your subscription
Call us today at 952-445-4692 to speak with a licensed Eagan plumber from Elander Mechanical, Inc. We will set up an appointment to come out and assess the situation, then provide you with a solution that makes sense.