Get high-quality, professional Rosemount, MN plumbing and water heater service when you call the plumbing experts at Elander Mechanical, Inc. today at 952-445-4692. Prevention is the first line of defense. Find out why you need our preventative maintenance plan by clicking here to learn more.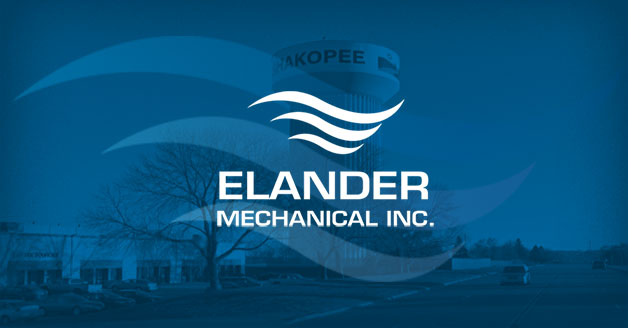 We're proud to work and employ only the best plumbing technicians available because we believe that you shouldn't have to worry about whom to call in the event of a plumbing emergency. From sump pump issues, to burst pipe emergencies, to broken water heaters, you can always count on a plumbing specialist from Elander Mechanical, Inc. to arrive with the right tools, skills, and knowledge to solve your problem and prevent it from happening again.
Too many homeowners try to take care of their plumbing issues and often make the situation worse than before they started. Pouring chemicals down a drain or attempting to repipe your own bathroom may seem like easy solutions, but in the end, they cost you time and, more importantly, more money than if you had only called a technician from Elander Mechanical, Inc. to assist you. Visit our reviews page and see why so many other homeowners in Rosemount, MN choose to work with us.
Get Expert Plumbing Services in Rosemount
Do you want to ensure that your plumbing technician is coming equipped with the right skills, equipment, and knowledge to do the job right the first time? We have tackled thousands of plumbing jobs in and around Rosemount, and are confident that we can get your system up and running again in no time. Take a look at our list of plumbing services below and give us a call.
Get Dependable Plumbing Service You Can Count On
We work hard to provide outstanding diagnosis, repairs, maintenance and installation services, so you never have to worry about calling the "right" plumbing specialists in Rosemount. With over 30+ years in business, Elander Mechanical, Inc. has the hands-on experience to make sure that every plumbing job is completed with the highest degree of professionalism and skill.
Your subscription is not active
Please visit the admin site to re-activate your subscription
Our founder, Thomas Elander, lent his last name to our company to ensure that he would have a continued interest in keeping the "company name" reputable, and it's worked great so far. Call us today at 952-445-4692 and discover the kind of high-quality plumbing service that has kept us servicing the homes and businesses in and around Rosemount since 1982.