New Brighton Heating & Cooling
Get dependable and professional New Brighton, MN heating, AC repair and installation when you need it the most by calling Elander Mechanical, Inc. at 952-445-4692 today. Want to see how you can be prepared for an AC or heating emergency? Click here to see our preventative maintenance plan.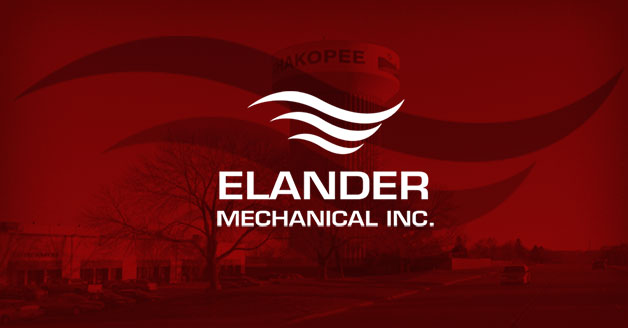 Whether you need help installing a new AC unit or have a broken furnace, the expert technicians at Elander Mechanical, Inc. are always available to provide the kind of high-quality service at competitive prices that our customers have come to expect from us.
Our goal is to provide the best heating, AC repair, and installation services to the residents and businesses in and around New Brighton, which is why we offer speedy 24-hour service, competitive prices, and only work with the most skilled and trained technicians we can find. Your experience matters to us, and we're dedicated to providing you with peace of mind, knowing that a trustworthy professional is always just a phone call away. Want to see what our customers are saying about our work? Visit our reviews page and take a look.
Get the Best Heating, AC Repair and Installation Services Available in New Brighton, MN
Losing the ability to heat your home in the winter or cool it in the summer can be a traumatic event for many homeowners. Having access to a reputable HVAC specialist whenever you need one will provide peace of mind regardless of the time of year.
Below is a list of the heating and cooling services we offer our customers in New Brighton – how can we help you?
Heating:
Cooling:
Air Quality Services:
Is Your Home too Humid?
Maintaining the right level of humidity in your indoor air can make a world of difference in your comfort level you feel in your home or business. At Elander Mechanical, Inc., we can help your rooms from getting too damp, which can encourage mold and mildew, and from being too dry, which can aggravate your skin and make you feel itchy, cause respiratory issues, and warp your wooden furniture, door frames, and even floorboards.
Call Elander Mechanical, Inc. today at 952-445-4692 for fast, reliable heating and cooling service in New Brighton, MN and the surrounding area. We will schedule an appointment for one of our HVAC technicians to visit your home and provide you with a comprehensive solution.