Lakeville Heating & Cooling
Control the temperature and quality of your indoor air by calling 952-445-4692 for expert Lakeville, MN heating and cooling services when you need them the most. Learn more about how you stay alert by seeing our preventative maintenance plan. Don't get caught off guard by unexpected repairs, and click here to learn more.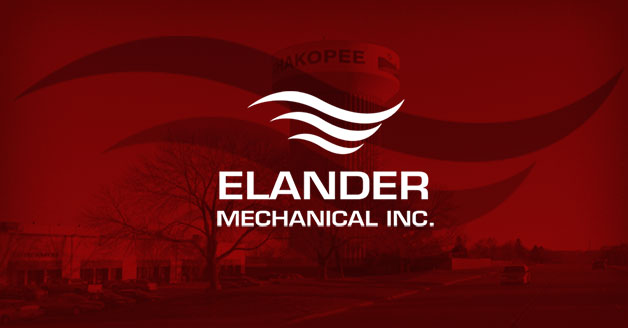 At Elander Mechanical, Inc., our technicians are always ready day or night to arrive at the door of your home or business to provide you with the best heating, AC and installation solutions at fair, competitive prices. We believe that dependable, high-quality work shouldn't come with an enormous price tag, which is why we work hard to offer competitive prices every day.
30+ years of experience servicing the homes and businesses in and around Lakeville has taught us all too well that being comfortable means being warm, which is why our technicians work tirelessly to provide the best heating and cooling services to you, our valued customer, with every visit we make. We're Lakeville's trusted HVAC specialists; just visit our reviews page to see the glowing feedback that our satisfied customers have left for us.
The Best Lakeville Heating, AC Repair and Installation Services
Our technicians are always happy to help you solve all of your heating and cooling needs. Whether it's repairing your broken furnace, installing a ductless mini split AC system to give you greater temperature control, or helping you choose the right dehumidifier to suit your needs, we're always there with a smile and an affordable price tag.
Our services in Lakeville, MN include:
Heating:
Cooling:
Air Quality Services:
What Is Radiant Heating?
For those cold winter mornings in Lakeville, MN, many homeowners are turning to radiant heating to keep their families warm. Radiant heating utilizes heated tubing underneath the floor, so the surface itself is heated rather than the air around it. The process creates a similar effect to that of an electric burner on your stove, radiating heat outward.
This means your floor will be warm on your feet as soon as you wake up, and so will the air around you. Radiant heating also improves energy efficiency because you won't lose heat through faulty ductwork, and the air quality will improve because there is no dust and other contaminants floating through your home.
Depend on reliable heating and cooling solutions from Elander Mechanical, Inc. to help solve any issues you may be experiencing in your Lakeville home or business. We're just a phone call away at 952-445-4692, so don't delay!