Elander Mechanical, Inc. offers trustworthy Plymouth, MN plumbing services at fair, competitive prices so you can always choose the best. Call us at 952-445-4692 today. You should always expect the unexpected. That's why we offer a preventative maintenance plan. Click here to find out more.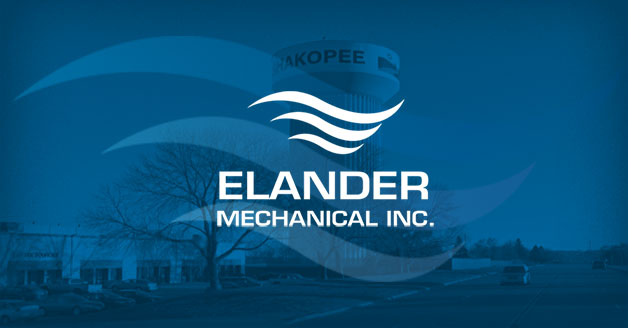 When you call the professional plumbing technicians at Elander Mechanical, Inc., you can always count on meeting with a fully trained, licensed, and certified technician who will arrive with the right tools to do the job on the first visit. We'll help you diagnose the cause of your plumbing issue and provide you with comprehensive steps and service to solve it and keep it from happening again. Our technicians are always happy to come back for scheduled maintenance and checkups, so you never have to worry about the status of your plumbing system.
It's no wonder that we've been in business since 1982. Click here to visit our reviews page and see what our satisfied customers are saying about our work.
Professional Plymouth Plumbing Services
Getting dependable plumbing service for your home or business in Plymouth, MN can go a long way towards providing a comfortable environment for your family, and above all else, peace of mind. That's why Elander Mechanical, Inc. offers a wide selection of professional plumbing services for you to choose from.
We want to be your go-to plumbing specialists, which mean that our technicians are always ready to help you plan the plumbing for your bathroom or kitchen renovation project, find a hidden water leak, and even install a new faucet or garbage disposal unit.
Take a look at our list of services available to our valued customers in Plymouth:
Signs of Hard Water in Your Home
Having hard water is never a dangerous problem, but it can be quite frustrating for a range of reasons. When your household water is "hard" it means that there are higher than average levels of minerals like magnesium and calcium. The result is a white residue on dishes and fixtures known as limescale, and soap or shampoo won't lather the way it should. Calling in a professional for a whole-house water softener will remedy the situation, and soft water will flow from every faucet in the house.
Your subscription is not active
Please visit the admin site to re-activate your subscription
There's only one place to call for all of your Plymouth plumbing needs: the experts at Elander Mechanical, Inc. We're always available at 952-445-4692 to assist you in solving all of your plumbing issues, so call today!